Handcrafted for a Lifetime
We are deeply entrenched in traditional British craftmanship. Skilled craftsmen, finest materials and state-of-the art manufacturing based on traditional skills handed down through generations are at the core of our products.
It`s our love and passion for authentic quality that drives us to create beautiful, timeless products with true charm and character.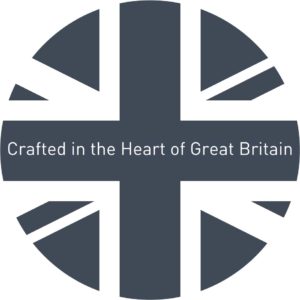 Manufaktur
PRECISION
& HIGH QUALITY
Made in England
Bis zu 12 Stunden echte Handwerkskunst
stecken in jeder unserer Armaturen
aus Englischen Manufakturen.
Manufacturing
Traditional Craftmanship
From the heart of Great Britain right into your dream bathroom…
Using skills that have been handed down through the generations, our bathroom brassware is still today forged in the Midlands, the former Black Country. With the highest precision each individual casting is then polished by hand to create a flawless finish. The result is a timeless masterpiece that elevates every bathroom design.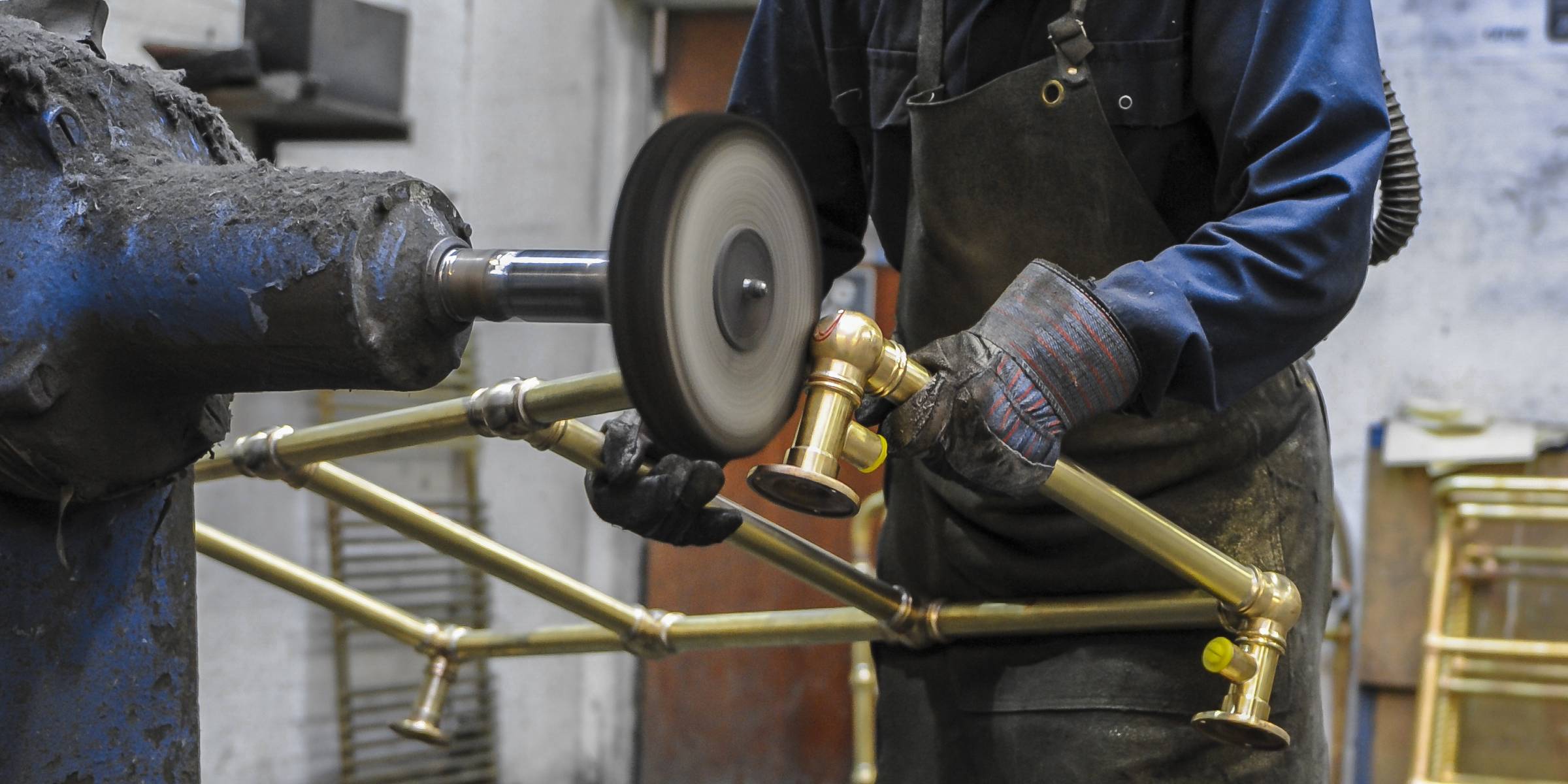 Crafting by Hand
Handcrafted
Experience, Skill
& Know-how
A real work of art for your dream bathroom.
"Polishing large workpieces requires years of experience and skill." 
Daniel Schmidt
The charm
of past centuries
Most of our products have certain features and the allure of past centuries, others are modern classics. All delight with timeless design, finest material and an unparalleled durability.
Everything you need for your dream bathroom…
discover now
Your journey through our fantastic range of beautiful crafted bathroom products starts here. Freestanding bathtubs, inspiring sanitary ware, vintage taps, enchanting chandeliers and many more are waiting for you.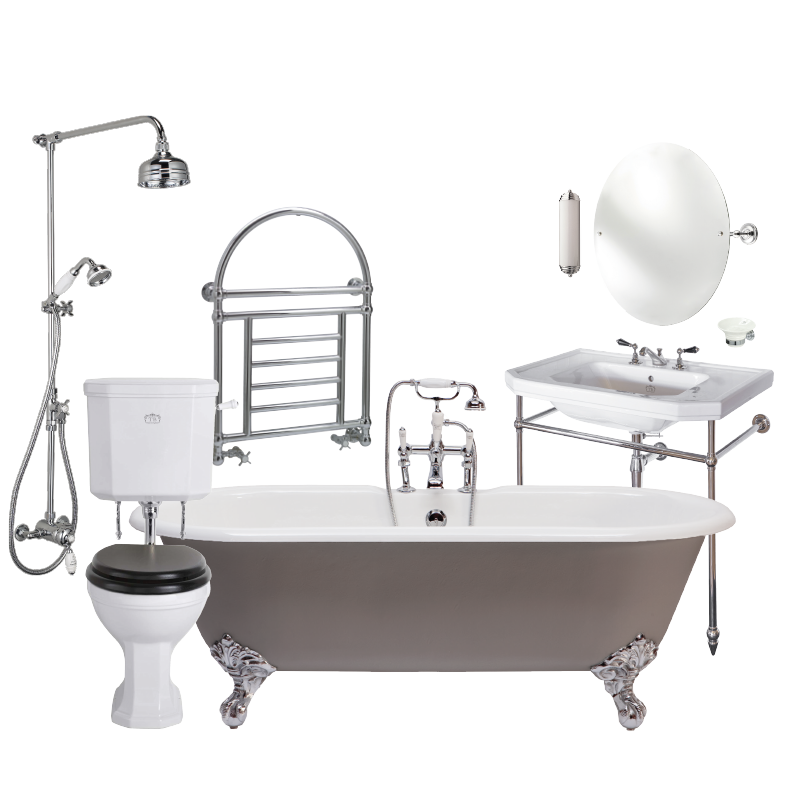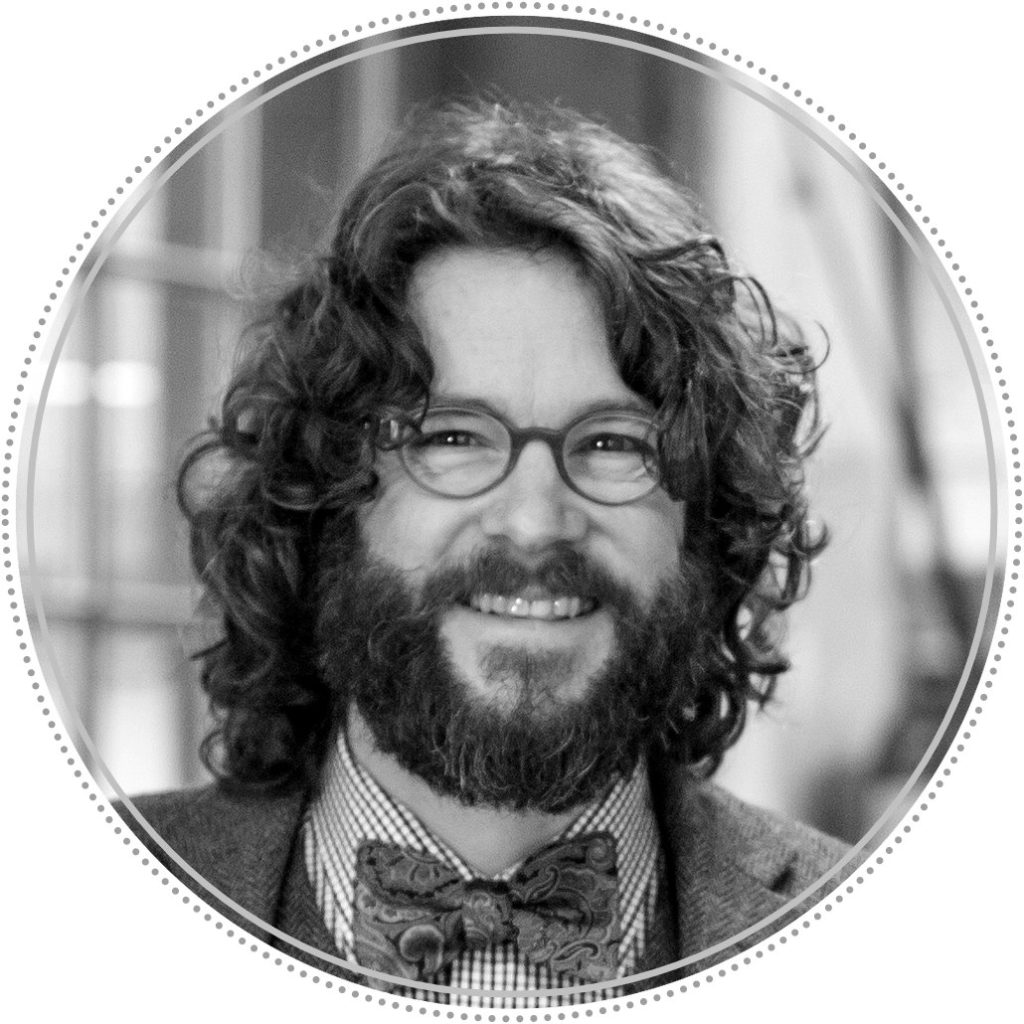 Finest quality
from Great Britain
We are in constant contact with our manufacturing partners to ensure that our high standards are met. And we don't stop there. We are always striving to make our already outstanding products even better. More than 20 years of experience help us to implement new ideas, never chasing trends, always being trend setters. What defines us? Our love for designs that withstand the test of time and will be as relevant in decades as they are now. True masterpieces of timeless beauty.
Your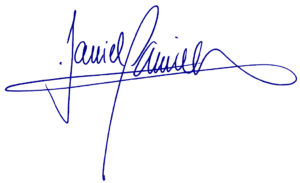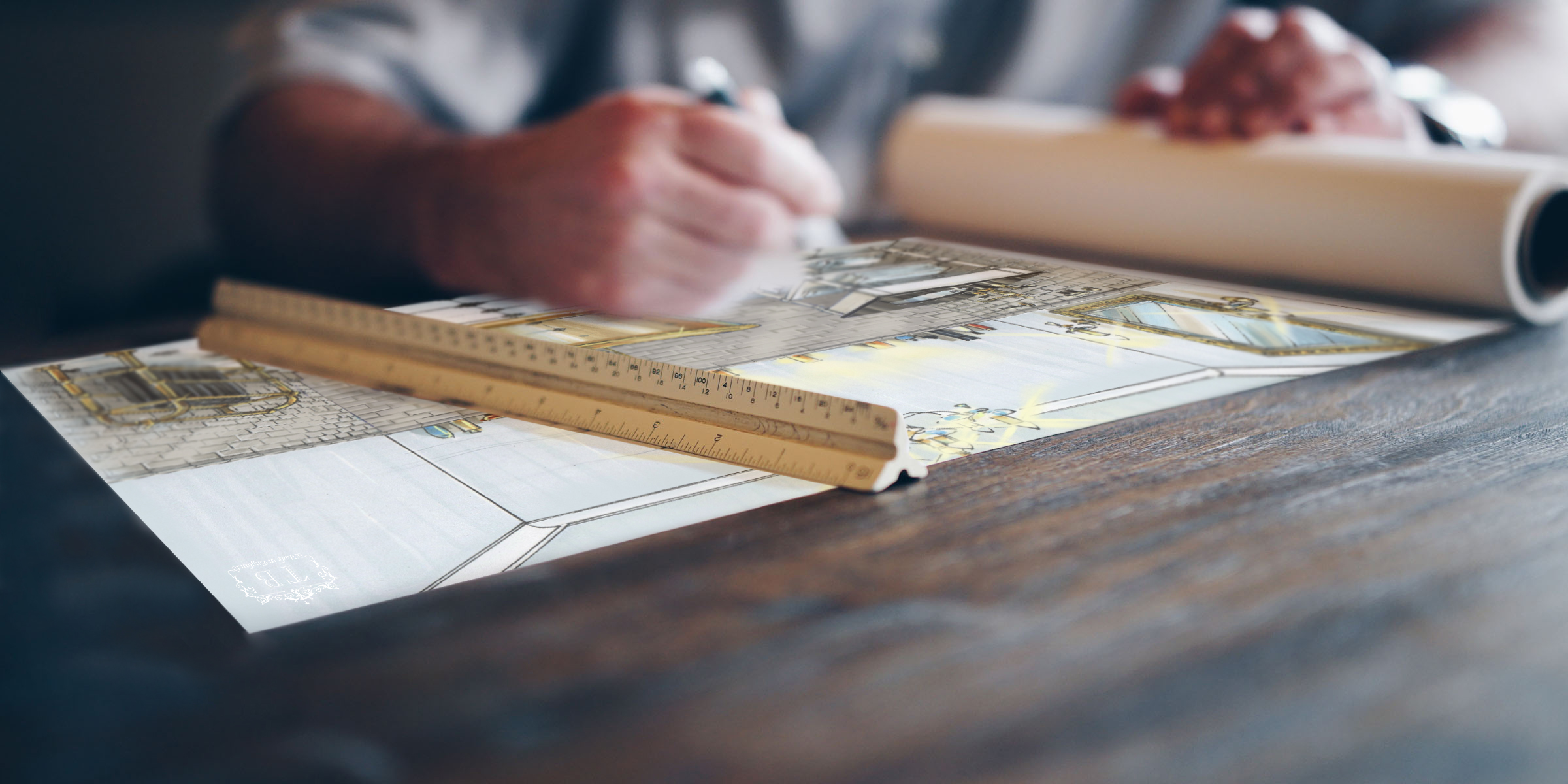 BADPLANUNG
Creative
Stylish
& Tasteful
We are here to help and love to support you or your interior designer in planning your dream bathroom. We will make sure every detail is planned to perfection to fit your personal lifestyle.
260 pages
Fascinating bathrooms,
British Lifestyle,
Interior Design Tips and much more
Discover our new catalogur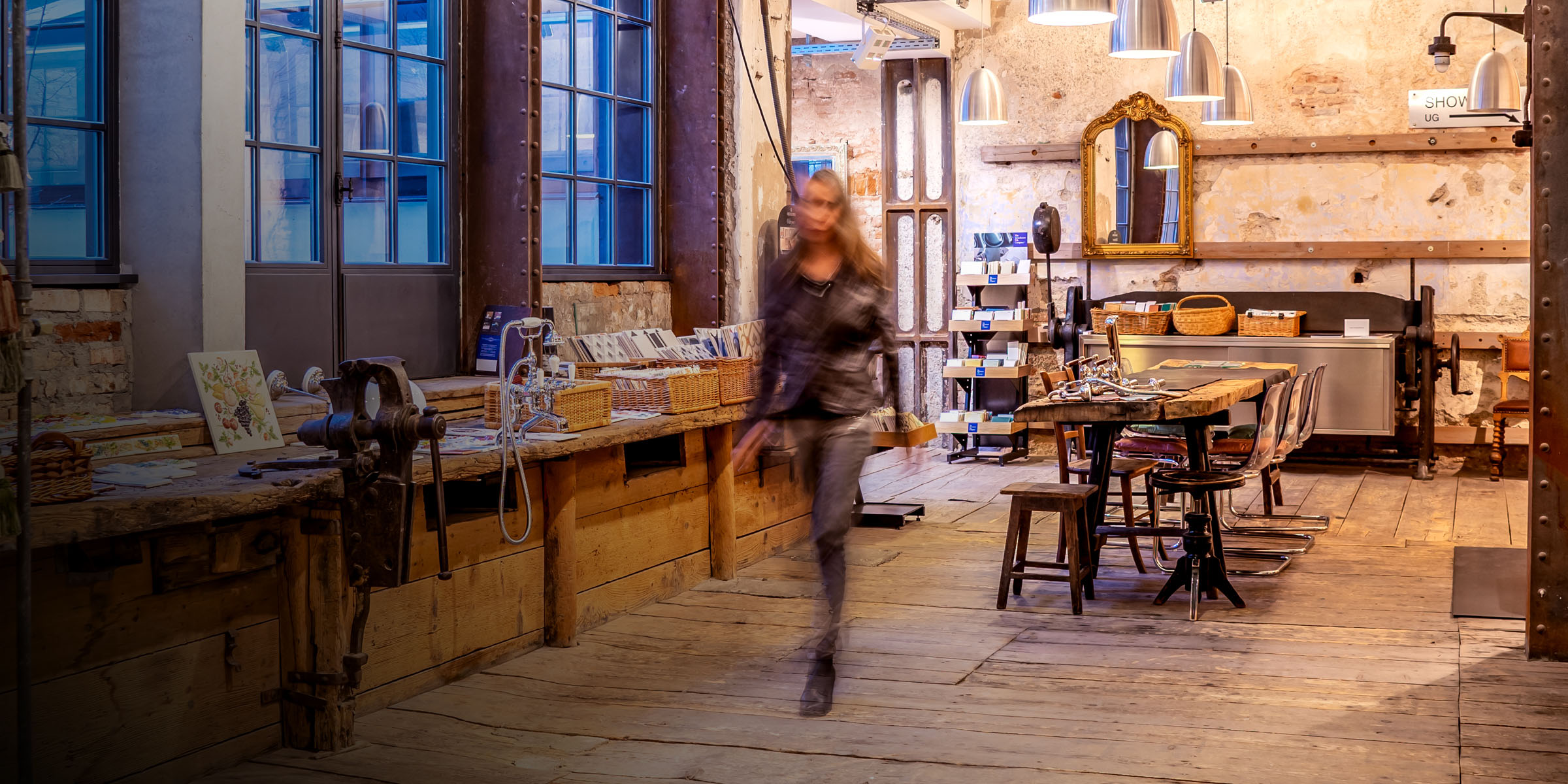 Flagship Store
500 square meter
Showroom in
the heart of Munich
Discover the whole world of Traditional Bathrooms at our 500 square meter flagship store in the heart of Munich. On two levels we showcase an exciting mix of different bathrooms styles.